Imbibe in heavenly Havana's otherworldly charms
Weekend in Havana tour
Four days, three nights in Cuba
$ 1299 each in double room
Single room $ 150 extra
Grand Aston La Habana Hotel
Hot Buena Vista Social Club live show
See Fusterlandia, Cuba's Disneyland
Cruise in 1950s classic American cars
Visit Ernest Hemingway's Cuban home
Dine in five-star eateries in Havana
Cuban history and music first-hand
Walk Old Havana World Heritage sites
Explore the secrets of making rum
Drop dead shopping opportunities
Action-packed agenda, VIP treatment
Weekend in Havana tour overview
Come to Cuba now. Legally experience the wild sensual island forbidden to US citizens since 1960. Imbibe in the exotic tastes, sights, sounds, and aromas that have captivated conquistadors, adventurers, pirates, and Americans since the discovery of the New World.
Witness Havana's ancient eclectic architecture. Fool around in pulsating Afrocuban and Latin music venues. Romance Cuba's stunning, otherworldly art. Reward your palate with authentic Cuban cuisine, beer, and rum, and perhaps toke on the world's best cigars.
In contrast to the lifeless Soviet satellites of bygone times, Cuba is an explosion of light, color, intellect, music, vitality, and vigor. You'll be part of it. You'll revel in it.
Meet a people eager to engage with their long lost American cousins. They'll welcome you into their lives and homes in the metropolis they call La Habana. They are so happy Obama helped make us friends again. Celebrate this historic reunion. Team Cuba Explore is here for you to make it happen.
Imagine a nation still pristine and innocent – where strip malls, billboards, neon lights, McDonald, and Starbucks are absent. One-in-ten cars are more than 60 years old — Cuba's like a time machine with the dial set to the 1950s.
You'll sample and savor it all during your weekend fling in Havana. Play around and let your hair down in the Pearl of the Caribbean. You deserve it, especially now that every American can come to Cuba legally.
Weekend in Havana tour map
Cuban provinces you'll visit
Cuba is big. It's larger than Connecticut, Massachusetts, New Hampshire, Rhode Island and Vermont combined.
Day 1 • Friday • Catching the Cuba craze!
Arrive at Havana's

José Martí International

airport (HAV).
Enroute to your boutique accommodations savor the sights and sounds of one of the oldest and most stunning cities in the New World.
At your lodging, enjoy a welcome cocktail, freshen up, and get comfortable.
A hidden gastronomical gem. Group welcome dinner at Paladar Café Laurent, in Havana's Vedado neighborhood. Consistent great reviews, spectacular city vistas, fine dining, and excellent service.
Later tonight, meet the musicians of the renowned Buena Vista Social Club, and enjoy a performance of their world-renowned pre-Revolution symphonics that have tilted the world music scene since 1996.
Day 2 • Saturday • Romancing Old Havana + Hemingway farm
Greet the day with tasty breakfast at your boutique accommodations.

Hola, La Habana Vieja

. "In terms of beauty, only Venice and Paris surpassed Havana," penned Ernest Hemingway. He was alluding to Havana's incredible architecture, arts, and, of course, the joie de vivre the city's engaging people. Old Havana's four ancient plazas are full of color and personality, with a mix of palatial buildings, monuments, museums, galleries, churches, lively entertainment, restaurants, and bars. Together, the four plazas of Old Havana contain the most extensive collection of Spanish colonial-era architecture in Latin America. A UNESCO World Heritage Site, restoration and care of Old Havana's wonders is assigned to the Office of the Historian of Havana – Cuba Explorer's island sponsor.
You'll witness

Cathedral Square

, the most beautiful 18th-century colonial plaza in Latin America. Its centerpiece is the baroque masterpiece Catedral de San Cristóbal de La Habana was erected in 1748 by the Jesuit order.
Next, we'll visit

Plaza de Armas

[Square of Arms], an ancient military parade ground for Spanish soldiers, surrounded by such impressive buildings as Palacio de los Capitanes Generales, the former seat of colonial government. Today the edifice, dating from 1776, houses the Museum of the City.
We will continue onto

San Francisco Square

, one of the oldest plazas in the historical quarter. The plaza is christened after the magnificent Iglesia y Monasterio de San Francisco de Asís; its construction began in 1608. The basilica is another striking example of Cuban baroque architecture.
And, finally, we'll visit

Plaza Vieja

, the only civic square of colonial times. In contrast to the churches and government buildings of the other plazas, only opulent aristocratic 17th-century mansions surround the 'Old Square.'
Let's imbibe at two of the most famous bars in Cuba, La Bodeguita del Medio and El Floridita, both frequent watering holes of Ernest Hemingway.
Now we explore Havana's famed arts, and crafts mall know as

Centro Cultural Antiguos Almacenes de Depósito San José

. This marvelous restoration of dilapidate dock warehouse has resulted in a gigantic market exhibiting the wares of hundreds of Cuban artists and craftspersons. An authentic Cuban shopping experience!
We have a special lunch arranged for you at Ajiaco paladar. It's TripAdvisor's highest-rated restaurant for genuine Cuba food. Off the beaten path in the sleepy romantic coastal fishing village of Cojímar – the setting for Ernest Hemingway's "The Old Man and the Sea," Ajiaco is noted for fantastic service, atmosphere, and scrumptilicious traditional Cuba cuisine. Local organic gardens supply all of Ajiaco's menu ingredients. The result is every dish exudes delightfully fresh aromatic flavors you'll never forget.
Now we're off to visit

Finca Vigía

[Lookout Farm] where literary bard Ernest Hemingway spent twenty-one of his most productive years becoming a titan of English literature. Claimed by both the United States and Cuba as their native son, it was Hemingway himself who declared the island to be his true home. His house remains just as it was when lived in it. You'll see his eclectic personal objects, thousands of books, manuscripts, and photographs, as well as some animal trophies, bagged on his frequent safaris.
Return to your boutique accommodations to freshen up.
Dinner is served at the private restaurant Mojito-Mojito. Ideally situated in Plaza Vieja, its friendly staff, quaint atmosphere, and delicious food ranks it tops on TripAdvisor. The restaurant's slogan, "A single mojito is not enough." We agree.
Behold a most dramatic ceremony –

El Cañonazo

– the Firing of the 9 PM Cannon at the magnificent Fortress of San Carlos de la Cabaña. Its construction began in the 16th-century. Later, Ché Guevara established his headquarters in its vaults after the 1959 Revolution. El Cañonazo is an enchanting reenactment dating back to 1519 when the city of Havana was enclosed by a tall, thick rock wall to ward off attacks from pirates and the English. The firing of the 9 PM cannon signaled the closing of the city gates each evening. If you were outside at the time, you were in "vedado" or the forbidden zone. Today Vedado is the cultural hub of upper-crust modern Havana.
Day 3 • Sunday • Afrocuban culture, art + 1950s American cars
Greet the day with tasty breakfast at your boutique accommodations.
Visit the Afrocuban influenced Callejón de Hamel, one of the shortest but most mesmerizing streets in Havana. See Afrocuban religion of Santería, a fusion of African belief systems (multiple saint worship) and Catholicism, portrayed in art, music, and dance. Vibrant murals adorn alley walls in tribute to the culture and religious beliefs of the neighborhood.

Barcelona in Havana

. We'll visit a whimsical Jaimanitas neighborhood known as Fusterlandia. José Fúster is one of Cuba's most important ceramists and painters. He's known as the Picasso of the Caribbean, and his work acclaimed internationally. His artistic mission is the rehabilitation and adornment of his village. Fúster, together with local youth, has mosaiced over 80 houses with ornate murals to suit the personality of each inhabitant. Nowadays, Fúster's art is a cherished part of Cuban culture. His masterpieces join the ranks of Antoni Gaudí in Barcelona and Brancusi in the Romanian city of Târgu Jiu. Fúster funds his community project through the sale of his paintings and ceramics.
Seafood lunch at Fusterlandia.
Get ready for an American vintage cars tour of Havana. Hail back to picture postcard days of the 1950s. You will tool the most important sites of Havana in classic US automobiles lovingly restored and maintained by their owners. An excellent time to reminisce with your guide about Cuba's pre-revolution era and subsequent developments. We will stop at the Hotel Nacional, and at the Revolution Square.
Return to your boutique accommodations to freshen up.
Dinner not included in tour cost. It's an occasion to sample Havana's stellar private eateries and taste the diversity of the island's distinctive cuisines. We'll provide suggestions for restaurants most popular with Cubans and our travelers.

Evening entertainment suggestion

. Shake your booty to the best Afrojazz, Cubajazz, and Sonjazz at Club La Zorra y El Cuervo [The Fox and the Raven] featuring astonishing performances by up and coming island ensembles. It's a popular haunt for Cubans and foreign visitors alike.
Day 4 • Monday • Say goodbye to Cuba. For now.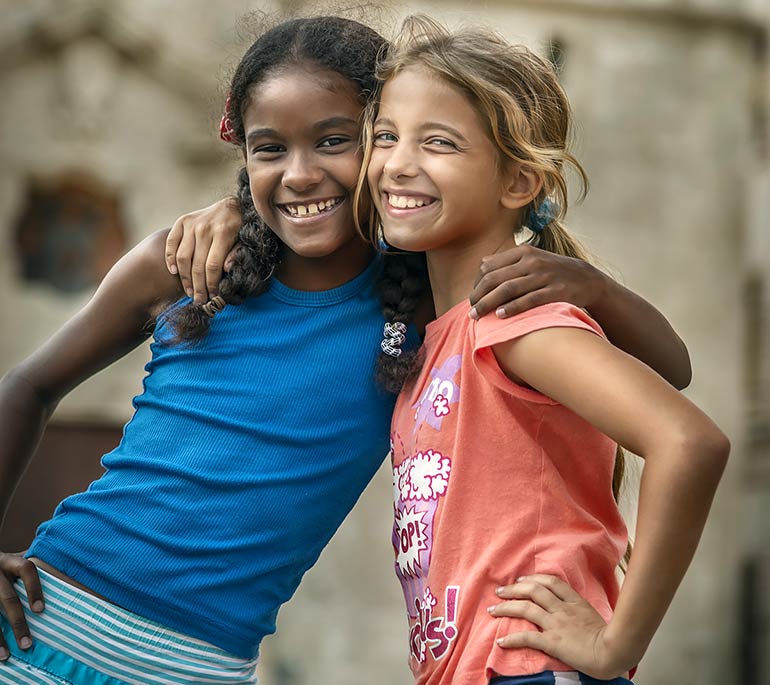 Greet the day with tasty breakfast at your boutique accommodations.
Transfer to

José Martí International

airport (HAV) for flights home.
We'll miss you and hope you will return soon. In Cuba, we say, "A true friend remembers the song in your heart when you have forgotten the lyrics."

Want to extend your Cuba stay

? We'll gladly assist. Just ask us.
While in Cuba,
our attentive island team ensures your trip is magical and memorable. Activities subject to change based on constantly evolving conditions in Cuba.
Reserve your tour now.
Take 48 hours to shop and compare.
Included in Cuba tour package cost
Cuban Tourist Visa and delivery, up to a $100 value
Certificate of Legal Cuba Travel ensuring compliance with US regulations
Small group size – ten guests or fewer
Knowledgeable, fun, attentive Cuban guides from arrival to departure
Flexible tour payment options, you decide payment schedule
Quality accommodations as listed in this itinerary
Air-conditioned transport, professional chauffeur, and bottled water daily
Airport-accommodation transfers on tour start and end days
All activities and fees listed unless noted as optional or suggested
Emergency telephone and internet access from Cuba to America
Cash advances for participants caught short of funds in Cuba
Ongoing support from our US and Cuban staff before, during and after travel
Participants become Club Cubano alumni and receive future tour discounts
Tasty meals included each tour day